SY Tuitions was started in 2009 by Sam from a passion for learning and teaching as well as recognising a need for better quality education. Fast forward to 2019, Sam partnered up with long-time friends and fellow educators Amy and Cherie to offer more areas of support and expand SY Tuitions' reach to more students. As our team continues to grow, we remain clear about our motivation to teach. 
Learning should engaging, relatable and purposeful.
We specialise in face to face and online lessons for individuals and small groups. 
We offer lessons for primary, high school and university for a wide range of subjects.
You won't find a one size fits all approach here. All our lessons are designed specifically to the needs of each student to maximise learning outcomes.
We believe we need to raise the standard of education by not only teaching students what to learn, but also how to learn.
Our ultimate goal is to help students develop the necessary abilities and self-awareness to pursue their own goals.
Dat maths god though… Thanks for helping us with maths and dealing with our dumb questions and answers. Thank you for all the guidance, you've been a great tutor.
Thank you so much for tutoring me! I really appreciated your patience and commitment. I've never met someone more dedicated to teaching.
Sam has a great way of breaking down even the trickiest concepts into something seemingly simple and easy to grasp. He's super friendly and never hesitates to answer questions his students have even outside of lesson time.
I can unreservedly recommend anyone that is looking for help. This group of tutors are diligent, devoted and determined to provide the best education for their student. They all are able to break down what would seem to be difficult and misunderstood concepts into its foundation and basics.
Sam is an excellent tutor who is very knowledgeable and experienced. Not only does he keep his lessons effective, engaging and fun, but he is also bound to transform your confidence and approach towards your study.
"English is a subject that I resented; for some reason, I consistently found myself below average at writing and analyzing texts. I had gone to multiple tuition services in the past to try and better my English ability. Still, none of them were engaging or helpful.My English grades drastically improved thanks to Cherie, who made my lessons engaging and productive."
Sam Ye
Maths, Physics TUtor
Throughout my 11 years of tutoring, I have always emphasised individual growth and development both in knowledge and skills. I encourage my students to develop deeper understandings of their subject areas and grow a stronger set of analytical, critical thinking and problem-solving skills. With well-developed knowledge and skills, my students will not only excel academically but also create future successes. My students adopt a culture of life-long learning and are instilled with a passion to pursue one's dreams.
Amy Huang
Primary School Tutor
I am a registered primary school teacher and I tutor students English, Maths and Science. I have been teaching for over 3 years. As an educator, I value teaching concepts and skills that can be transferred across other learning areas. While concepts vary from subject to subject, practical and communication skills are important to learn overall. During my lessons, there is a direct focus on developing meta-cognition skills where students are encouraged to think about and assess their own thought processes when learning. Students implement an inquiry approach to learning, where they are able to indicate and communicate the direction they want to take their learning. Students then become active thinkers and learners which develops more of a curiosity and they are able to make meaning of learned concepts and skills.
I have noticed that students often struggle with English language-based subjects not due to limited vocabulary or grammar skills, but rather a lack of understanding of the purpose and structure of communication. I focus on teaching my students to recognise the general patterns that exist within communication while developing critical thinking skills. Effective communication skills and self-awareness lead to success in various settings.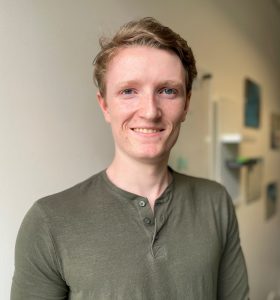 Rory Shepherd
Chem / Bio Tutor
I am a second year university student studying an advanced degree in health and medical sciences, specialising in neurosciences. Having undergone extensive study in the fields of chemistry and biology, I understand that the ability to problem solve comes from a firm grasp of the key concepts and ideas. With my guidance, students will form the ability to problem solve and develop deeper understanding of important scientific concepts that will enable them to achieve their academic goals in a safe and enjoyable environment.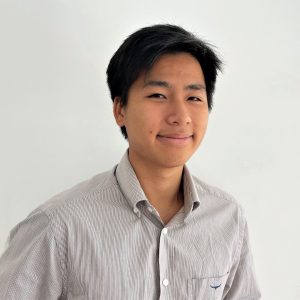 I am a university student, in my second year of Mechanical Engineering and Science. As a current student of mathematics and physics, I understand the most important aspect to excelling in academics is the conceptual understanding of the key ideas. Teaching that comes in a clear and intuitive manner where students can grasp concepts in a transferrable way will eventually lead to students being able to develop critical thinking and problem solving skills based upon this conceptual foundation. This is the core of my tutoring philosophy as I value conceptual understand much greater than learning processes or remedial education. Especially when it comes to the fields of Mathematics and Physics, where the concepts are so intertwined so much that one field can directly explain the concepts in the other field, it is my perspective that conceptual understanding is even more important. This intuitive understanding is the key to unlocking many of the students analytical and problem solving skills that would lead to the excellency in academics.
Here's how it works.
Let's arrange a free consult to chat about your situation and needs. Then, we'll design a learning program specifically for you and your goals.